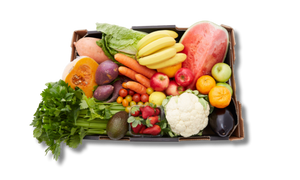 Big family box of yummy fruit and veggies

Medium: Suitable for 3-4 people. The medium family box is a great way to keep the family happy with
an amazing assortment of fresh fruit and vegetables. Fresh produce will vary each week due
to quality and availability.
Large: Suitable for 4+ people.